Redesigning for Patients
Endotinepatient.com is an online resource for patients interested in learning more about Endotine facial procedures.
This online resource was typically found by patients in a few different ways:
Recommendation from a surgeon to a patient considering the procedure(s)
From patient literature found within plastic surgery centers/waiting areas
Organically through search results (although this was a very low quantity)
The primary goal is to inform new patients of the procedures (organically or through advertising) and refer them to a nearby surgeon.
Landing Page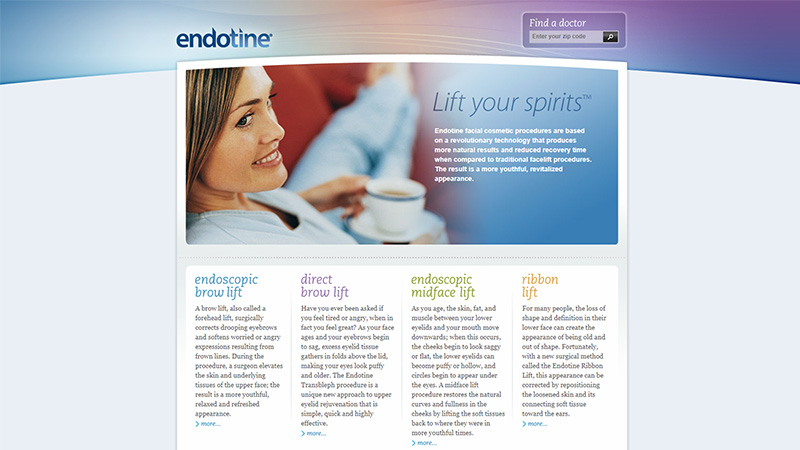 Brow Lift Page

Transbleph Page

Midface Page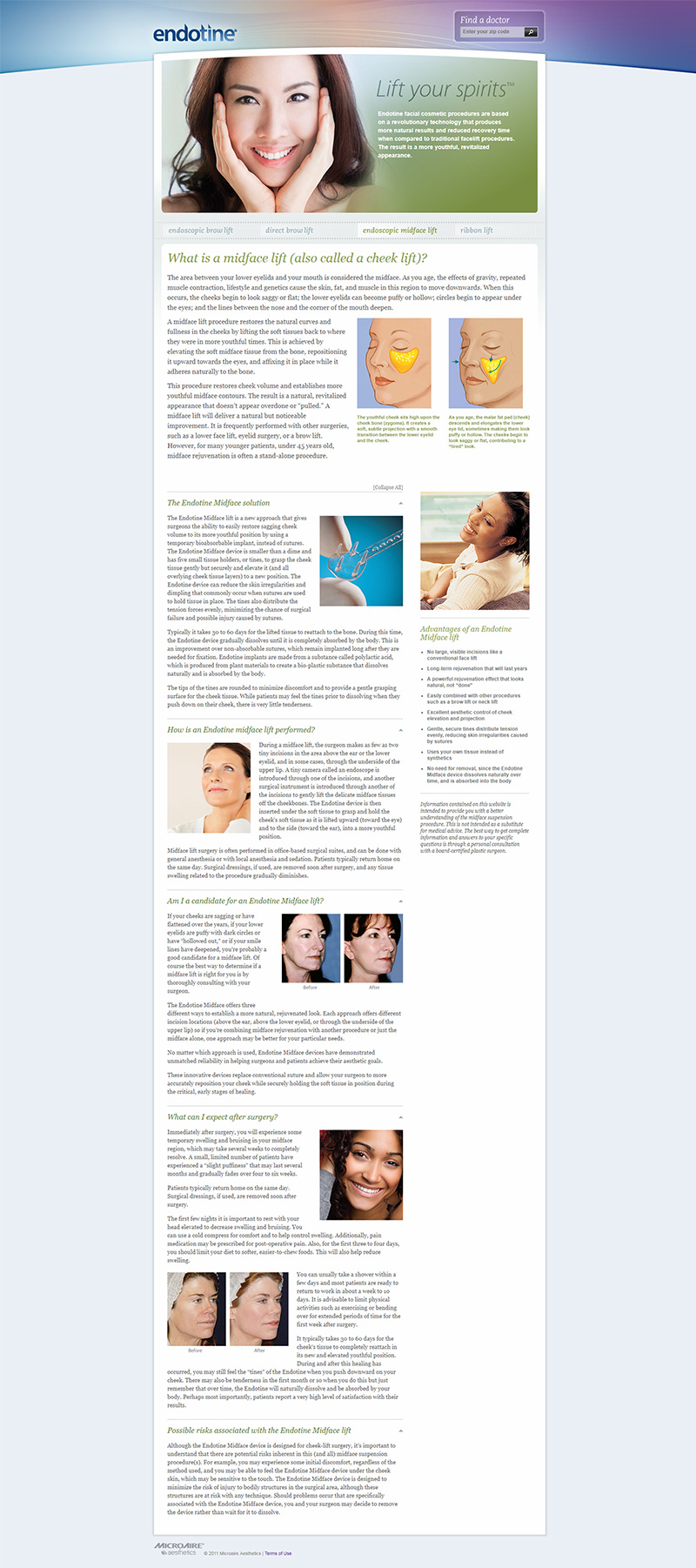 Ribbon Page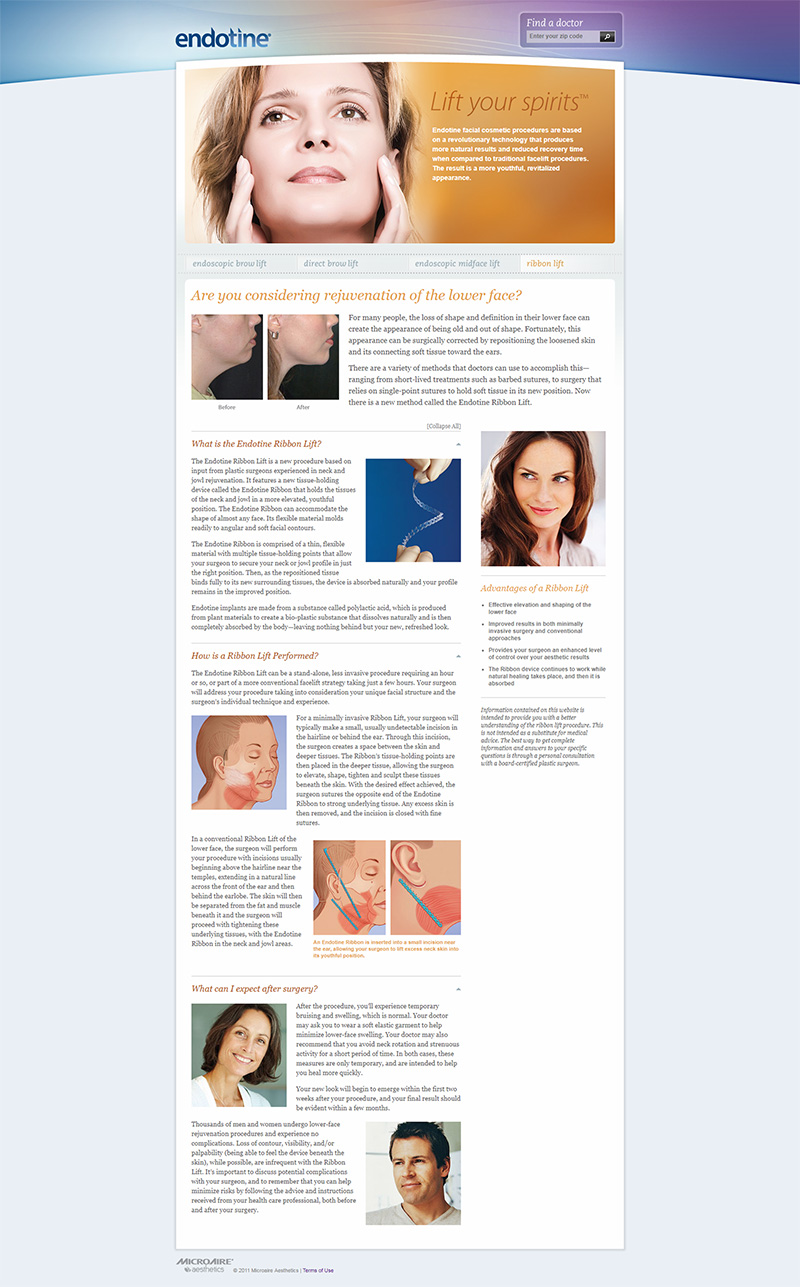 Find a Surgeon Page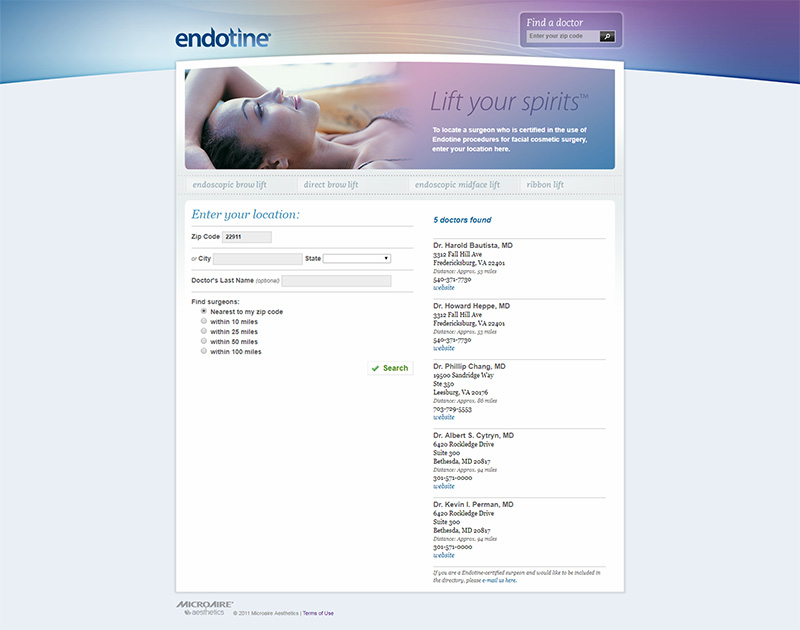 The previous patient website was static, not mobile-friendly, had minimal advertising, and remained stagnant for about eight years. The large paragraphs and crammed content were difficult to digest and were oftentimes duplicated. Updates to bring this patient resource to today's standards was long overdue.
✕
"Simplicity is the ultimate sophistication."
Leonardo da Vinci
Simplify, Simplify, Simplify
Unncessary content was removed and verbiage (including some medical jargon) was analyzed for better comprehension. Three new procedure sections were created: Eyes & Brows (previously Endoscopic Brow Lift and Direct Brow Lift), Cheeks (previously Endoscopic Midface Lift), and Neck (previously Ribbon Lift). Thus, labeling the different types of procedures in a way that can be easily understood by patients.